International civil service law governs labour relations involving an international civil servant and the international institution that employs him: unfair dismissal, decommissioning, layoff, refusal to transfer, violation of employment contract, staff settlement, harassment, etc.
The law applicable to this type of litigation is international law, the "permanent" or "fixed-term" contract of the international official and the status and regulation of the institution's staff.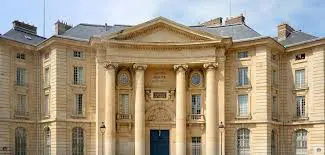 The international tribunal responsible for disputes between an international official and any of the specialized united Nations agencies (UNESCO, WHO, FAO, OMM, ITU) but also for others (GATT, IAEA, etc.) is the Tribunal International Labour Organization (ITU) administrator. This court, which sits in Geneva, can overturn the decisions taken by the organisation concerned, which implies, for example, reinstatement following an unfair dismissal or awarding compensation to the prejudiced official.
For officials who work directly in the service of the United Nations and not one of its specialized institutions, the competent judge is the United Nations Administrative Litigation Tribunal. Its headquarters are in New York but it also holds sessions in Geneva and Nairobi. Its judgments may be re-examined by the United Nations Appeals Tribunal.
In addition, the IBRD, the IMF, the OAS, the OECD, NATO and the European Space Agency also have their own specialized internal courts, as is the case in the European Union where disputes relating to the European civil service are resolved. before the European Union Tribunal, which is headquartered in Luxembourg.
Finally, Council of Europe officials can appeal to the Council of Europe Administrative Tribunal (TACE).
The use of a lawyer is essential, both in the amicable dispute resolution proceedings and in the above courts, so that you can fully assert your rights.
Mr. THUAN Dit DIEUDONNÉ WILL accompany you thanks to his specialization in this field. A former agent of the Council of Europe for many years, he regularly appears before the TACE.